5 Steps To Celebrate International Women's Day Every Single Day
Illustration by Cristina Martinez
March is the month of women. A whole month raising awareness of the contribution's women have made throughout history in science, politics, law, sports, the arts, entertainment, and many other fields. On Sunday 8 March, people around the world will celebrate International Women's Day. That's 24 hours dedicated to honouring all of our biggest achievements and offering inspiration to younger generations while noting the changes that still need to be made in achieving universal equality.
Though there will be a spotlight on big campaigns and the well-known women in the spotlight fighting for equality all over the world, it's also a great opportunity to show a little thanks to ourselves and the inspiring and empowering women in our lives, because where would we be without the mums, grandmothers, sisters, friends and teachers? After all, when women support each other, incredible things can happen.
In fact, we think EVERY day should be International Women's Day because we're pretty amazing on the other 364 days too.
So, how can we celebrate all year round?
1. Let's start by making confidence contagious!
Remind the women in your life how beautiful they are inside and out, and remind them what incredible things they're capable of. Banish any negative talk and help them step into the world feeling like they can do great things.
2. Do something kind for the women you love.
Why not do something that makes them feel special? Spend time with them, celebrate their achievements, take them out for a meal, send flowers. Remember, it doesn't have to be a big gesture, just find a way to show your gratitude and love. It costs nothing to be kind and it could change their day.
3. Become the great role model you never had.
Lupita Nyong'o's speech on beauty made it clearer than ever that every woman needs a relatable role model. In accepting her award for Best Breakthrough Performance in 2014, Nyong'o took the opportunity to address her own evolving thoughts about beauty and race. She explained that she received a letter from a dark-skinned girl who decided not to lighten her skin after being inspired by Nyong'o. It reminded Nyong'o that she, too, used to feel that her skin kept her from being beautiful - until a celebrity changed that for her.
4. Celebrate diversity and support open conversations about female health, happiness and self-worth.
In 2017, fashion blogger Chidera Eggerue started the #SaggyBoobsMatter movement online to encourage women to embrace their natural bodies and challenge society's obsession with unrealistic beauty standards. "Be able to look at yourself and not compare yourself to idols, or predefined goals," Chidera says. "Look at what you have achieved and need no other validation than a smile from yourself in the mirror." We love Chidera for rocking whatever feels good and inspiring others to do the same.
5. Make self-care a priority and carve out some time for yourself.
Phoebe Gormley, entrepreneur and founder of Gormley & Gamble, Savile Row's first-ever women-only tailor is a big advocate for self-care. "In a 24/7 world, we can try to keep up and it can end up being counterproductive. It can be a nightmare trying to balance work, relationships, family time, friends, eating well, exercise, and that damn chair that's always covered in laundry." She says it's important to make time for yourself and commit to it. "Don't think of 'me time' as a fallback option for when plans fall through, actively make time for it." So, whether it's reading a book, watching a movie, going to an art gallery, cooking your favourite meal – whatever your thing is, make it a priority.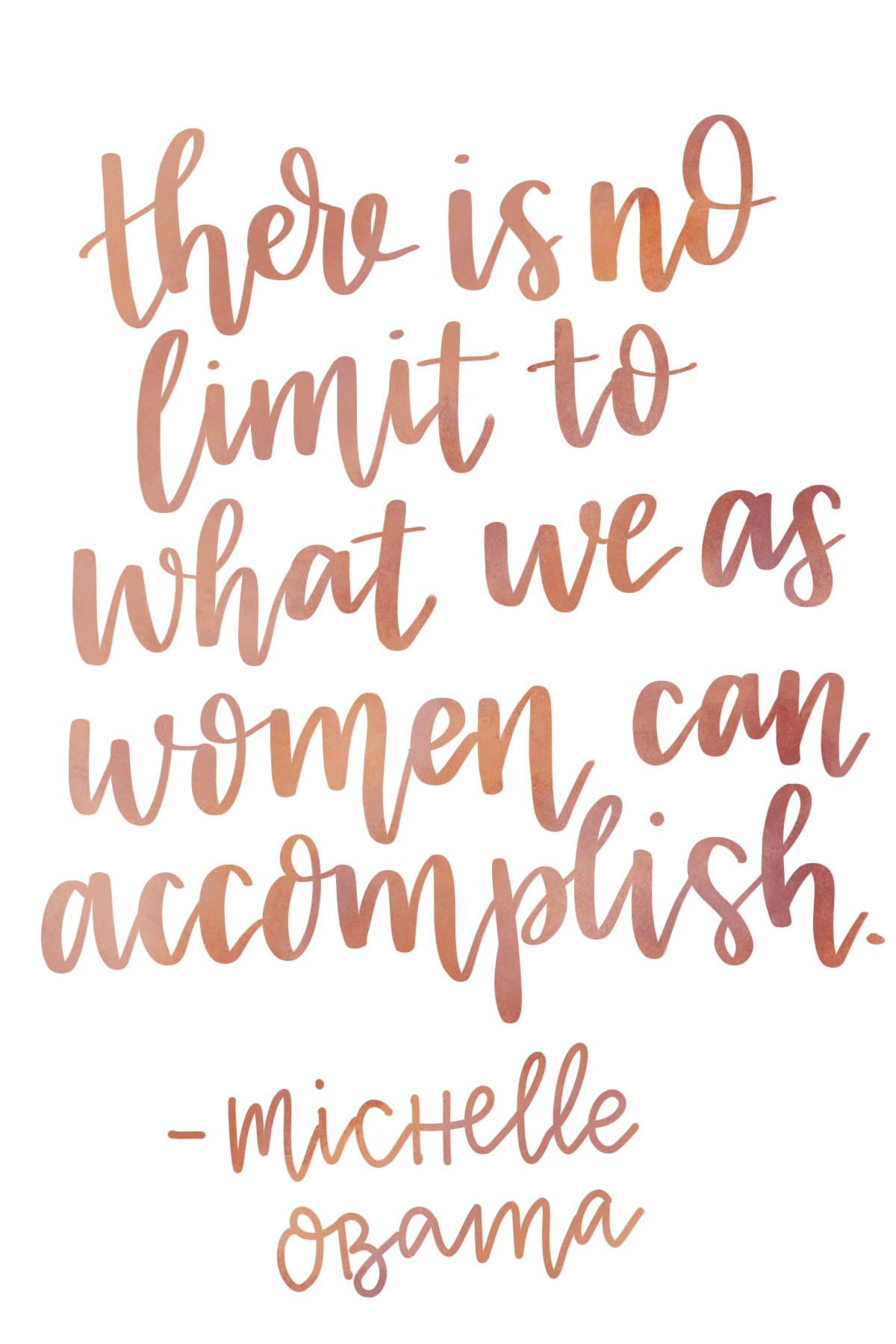 As an act of celebration for International Women's Day, we're offering 20% off everything sitewide from Friday 6th- Monday 9th March. Simply add the code EQUAL20 at checkout.
Let's celebrate women together!
#IWD2020 #EachForEqual